Chicken Wings have emerged as one of North America's favourite finger food items and are available in an almost unlimited variety of flavours. At Food Roll Sales, we produce several different styles of wings and are always working on innovative new ways to enjoy them. Our fully-cooked process is unique and brings out the best in your chicken wings. We then coat the wings in any of a variety of sauces immediately before quick-freezing them to retain their freshness and flavors. Our 'heat and eat' wings make a quick, convenient treat in a matter of minutes whether in the oven or microwave, deep-fried or grilled. Here are just some of our more popular offerings: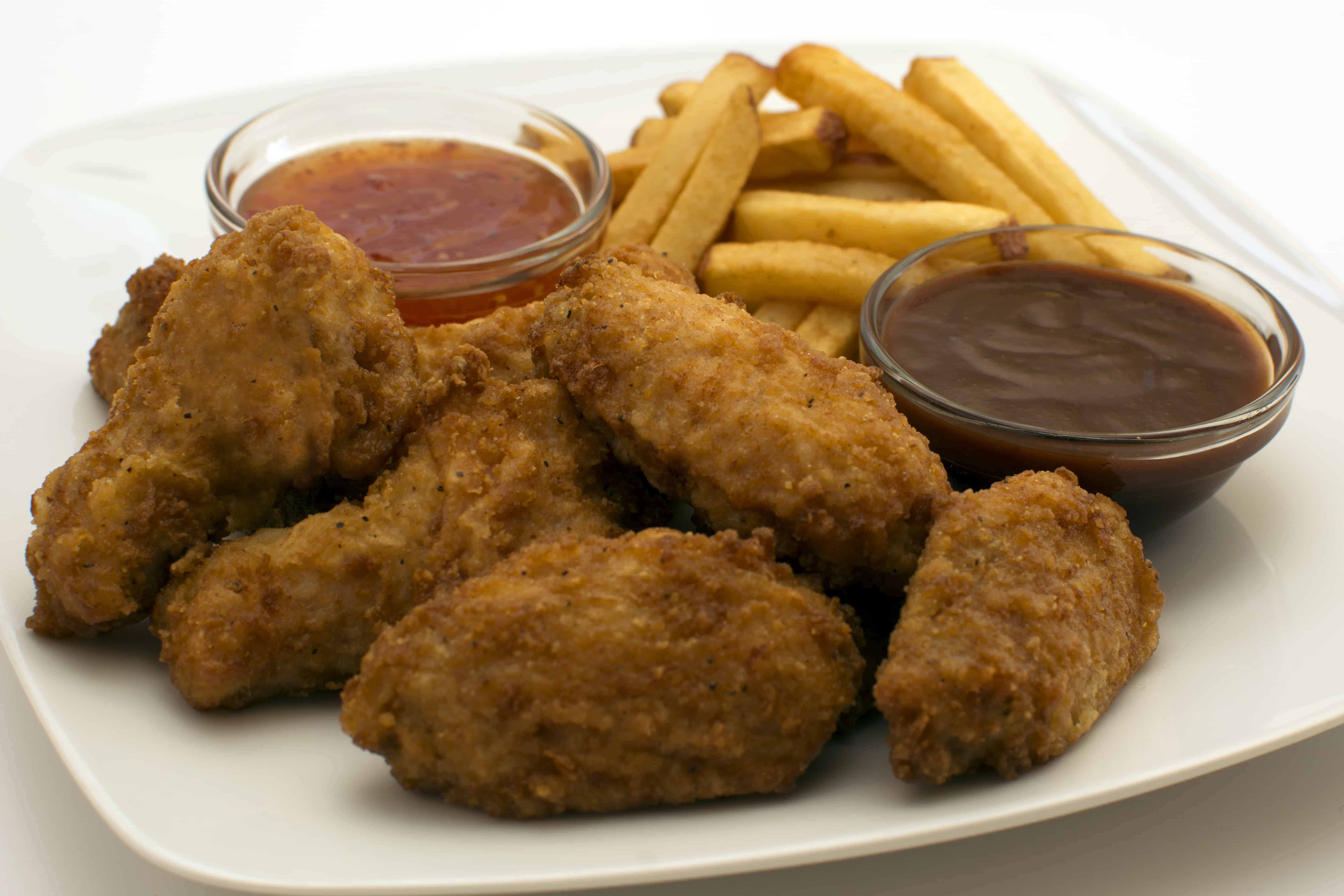 With a delicious sauce in the traditional style developed in Buffalo, New York, these hot and spicy wings are a runaway mouth watering favourite anytime and anywhere.
BBQ Style:
Our tangy-sweet barbecue sauce offers the perfect flavour for those who prefer a milder chicken wing.
Honey Garlic:
A very popular blend of garlic seasoning and sweet honey makes this combination a delicious finger-licking variation.
Sweet & Spicy:
The tangy flavour of Thai food is another recent favourite. Great visual effect from the chili pepper flakes and a sugary glaze.
Ginger Teriyaki:
The surging popularity of Asian cuisine prompted us to develop this thick and dark sauce, including sesame seeds, to coat our juicy wings.
Breaded Wings:
We have just released our own in-house version of a premium-breaded wing. Lightly breaded and golden brown, these wings are a delight in every way.
Plain:
The appearance of a simply fried wing with no sauce. The light coating before the fryer helps retain the moisture. Eat them as they are or dip or coat them in your favourite sauce.
Sauce Packs:
Sauce & toss them, or dip them. These sauce packs allow you to enjoy your wings just the way you like them. Available in a variety of flavours."
Tandoori, Butter Chicken, Chili-Lime and Salt & Pepper are some other favourites. If you are looking for something different….Just let us know. We would be happy to work with you to create your personal flavour profile.
Fully Seasoned. Fully Cooked. FULL of FLAVOUR!